BUILD NOW. Titled Lots Available.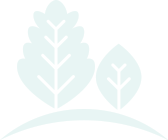 Welcome to Thornhill Park
Offering the perfect balance between city appeal and natural wonder, Thornhill Park combines convenience, connection and community that will set the benchmark for desirable living in Melbourne's West.
View masterplan
We wish you a Merry Christmas and a Happy New Year.
Thornhill Park Land Sales Centre – Christmas Opening Hours:
Closed from 5pm, December 18th 2019
Reopening at 11am, January 4th 2020
Built On Community
Our community pillars.
Thornhill Park is committed to building more than just a beautiful place to live and has been created with community top of mind. The seven pillars reflect the true essence of a high-quality, engaging community and will offer an abundance of opportunity to maximise your living experience.

Click on the icons below to watch our community pillar videos.

Construction Update
December 2019
As Spring continues to provide us with warmer weather and longer days, we have seen our parks and wetlands come…
2nd Dec, 2019
Flipping through expensive interior design magazines. Trial and error. Simply crossing your fingers and hoping your ideas will work (and…
20th Nov, 2019
October saw all projects moving ahead marvellously, what a busy month it has been. Firstly, Stage 16 titled last month…
15th Nov, 2019
Life at Thornhill Park offers convenience
and connected living.
Located 40km west of the Melbourne CBD, with Caroline Springs and Rockbank nearby, you will discover an abundance of existing amenity with local shops, everyday retail needs and leisure facilities – right at your fingertips.
Nurturing a genuine sense of community and inclusion, you will feel instantly at home as your neighbours share the pride in creating beautiful streetscapes and a welcoming place to belong.
Easy access to the Western Highway and a network of established public transport and new Rockbank train station means an effortless commute to the Melbourne CBD. While weekend trips to the coast or an adventure inland can be planned with ease from your home base at the Thornhill Park estate.