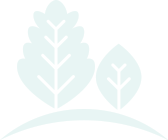 Welcome to Thornhill Park
Offering the perfect balance between city appeal and natural wonder, Thornhill Park combines convenience, connection and community that will set the benchmark for desirable living in Melbourne's West.
View masterplan
Built On Community
Our community pillars.
Thornhill Park is committed to building more than just a beautiful place to live and has been created with community top of mind. The seven pillars reflect the true essence of a high-quality, engaging community and will offer an abundance of opportunity to maximise your living experience.

CLICK ON THE ICONS BELOW TO WATCH OUR COMMUNITY PILLAR VIDEOS.

Construction Update.
September 2019
news & events
Read the latest news.
September has been a busy month on site for our construction team and October will see the mass of onsite…
11th Oct, 2019
We're excited to announce that earthworks are well underway across Stage 29 and 30, with Stage 31 earthworks commenced on…
9th Sep, 2019
Green Exercise: Discover the Benefits! Life is busy. For everyone. The juggle of working, managing family activities, being involved in…
4th Sep, 2019
Welsh Developments are a proud sponsor of the Next Gen Minis.
Next Gen Minis, a program designed to be your child's first introduction to AFL football in a fun, safe, inclusive and play based environment. We are proud to support this program and helping kids remain active while learning new skills in a fun environment.
Learn More