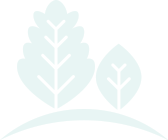 Welcome to Thornhill Park
Offering the perfect balance between city appeal and natural wonder, Thornhill Park combines convenience, connection and community that will set the benchmark for desirable living in Melbourne's West.
View masterplan
Built On Community
Our community pillars.
Thornhill Park is committed to building more than just a beautiful place to live and has been created with community top of mind. The seven pillars reflect the true essence of a high-quality, engaging community and will offer an abundance of opportunity to maximise your living experience.

CLICK ON THE ICONS BELOW TO WATCH OUR COMMUNITY PILLAR VIDEOS.

Construction Update.
December 2018
news & events
Read the latest news.
We thank you for your continued patience and are pleased to advise asphalting and concreting works are well underway in…
18th Jun, 2019
Its that time of year again! We are excited to start the 2019 Auskick season at Wiltshire Park with the…
29th May, 2019
What Does the 2019-20 State Budget Mean for you? The recent State Budget has announced some exciting news  that will…
28th May, 2019