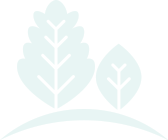 Welcome to Thornhill Park
Offering the perfect balance between city appeal and natural wonder, Thornhill Park combines convenience, connection and community that will set the benchmark for desirable living in Melbourne's West.
View masterplan
Built On Community
Our community pillars.
Thornhill Park is committed to building more than just a beautiful place to live and has been created with community top of mind. The seven pillars reflect the true essence of a high-quality, engaging community and will offer an abundance of opportunity to maximise your living experience.

Click on the icons below to watch our community pillar videos.

Construction Update
March 2020
We are committed to helping you stay connected with the team and your community. The wellbeing and safety of our…
20th Mar, 2020
The beginning of this year has been challenging for our team on site across all phases of construction. Site inundation…
3rd Mar, 2020
Sometimes the best things in life aren't free. However, they can be affordable. We know it's not easy to save up the deposit for your first home; but…
13th Feb, 2020
Discover Premium Houses for Sale
in Melbourne's West
Located 40km west of the Melbourne CBD, with Caroline Springs and Rockbank nearby, you will discover an abundance of existing amenity with local shops, everyday retail needs and leisure facilities – right at your fingertips.
Nurturing a genuine sense of community and inclusion, you will feel instantly at home as your neighbours share the pride in creating beautiful streetscapes and a welcoming place to belong.
Easy access to the Western Highway and a network of established public transport and new Rockbank train station means an effortless commute to the Melbourne CBD. While weekend trips to the coast or an adventure inland can be planned with ease from your home base at the Thornhill Park estate. Offering premium houses for sale in Melbourne's West with amenities galore on your doorstep, Thornhill Park Estate has got everything you need.